WheelHouse Storage is privileged to provide our community with luxury garage condos.
We accommodate Jacksonville's car enthusiasts, luxury RV owners, boat owners and more. Our location in northeast St. Johns County, east end of Nocatee, provides easy access to the beaches, Intracoastal Waterway, golf courses and exclusive neighborhoods.
AMENITIES
Once you pass through our secure gates using your personalized key fob, you have the freedom to enjoy all the amenities that come with ownership at WheelHouse Ponte Vedra.

Safe & Secure Facilities
The entire site is located within a secure perimeter and access is only permissible by a personalized key fob. The entire grounds of WheelHouse storage is observed 24/7 by a video monitoring system.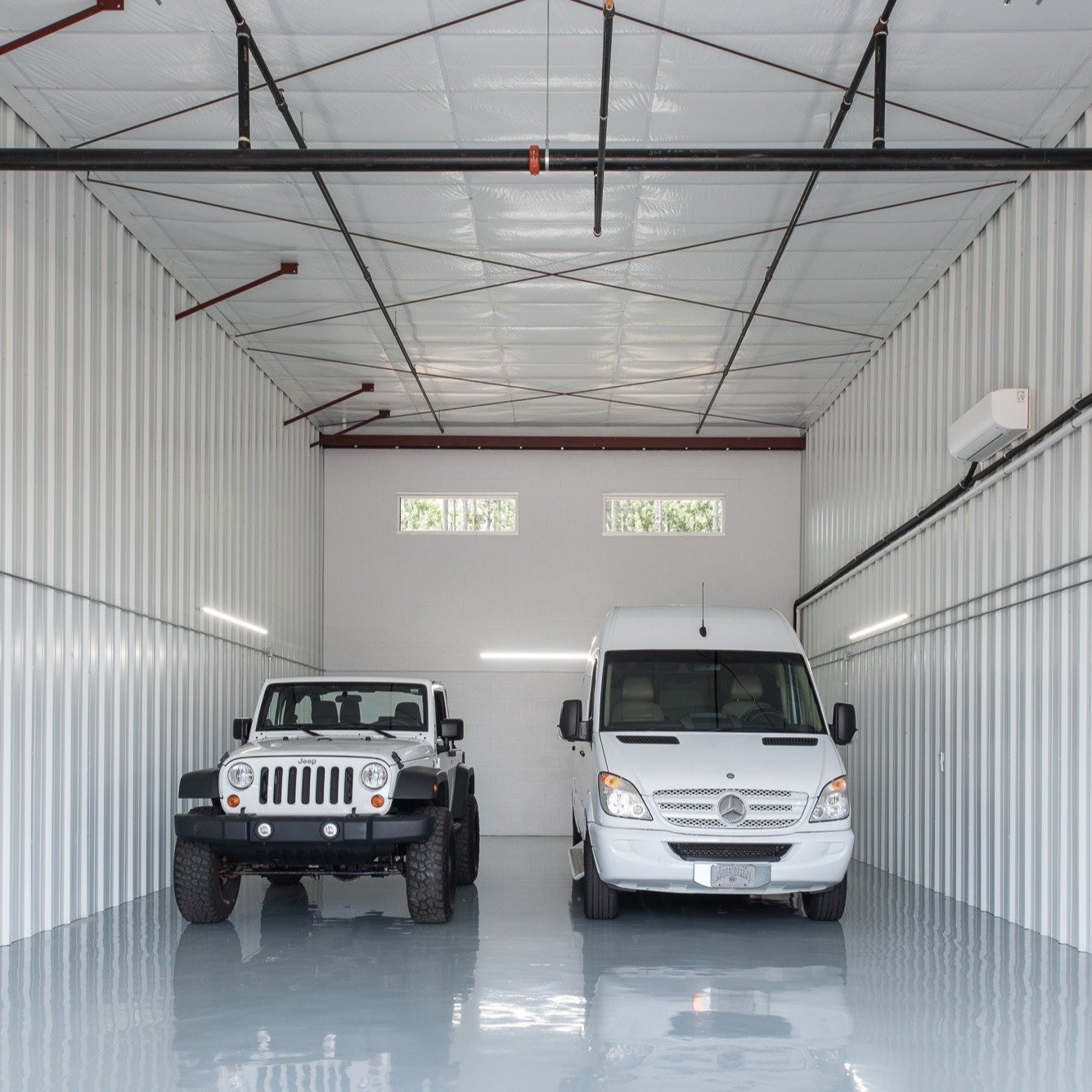 Suite Features
The unit you purchase is designed to give you the freedom and flexibility to design and build out the garage condo of your dreams. Regardless of the theme or style you select to store your treasured assets, your unit comes with:
14' tall insulated panel door
Insulated steel man door
6" structural concrete slab
All units mezzanine ready
HVAC
Water and sewer connection
Fire protection system
200 amp electrical service with interior lighting
Dedicated RV outlet

Community
Your community Owner's Lounge provides ample space to host a business meeting or kick back and enjoy the big game or race on the large screen 4k tv. Free wifi provided in lounge as well as two full bathrooms with private entry hall.
As an owner, you and your guests have exclusive access to all WheelHouse hosted events and rally's at any of our locations.
LOCATION
Address:
2419 Palm Valley Rd
Ponte Vedra, FL
32081
Phone:
904-899-1121