Owning a garage condo at WheelHouse means more than just having a place to store your prized collection. You'll also have access to amenities designed to keep your assets safe and keep you comfortable. Premier Locations
Our facility locations are hand-selected for easy access and convenience. Our centrally located facilities are easily accessible from nearby neighborhoods. Safe & Secure
We designed WheelHouse Storage condos with security in mind to ensure your assets are safe, secure and protected. Comfort & Convenience
Your condo includes more than just the space you own. It also includes the common areas outside of your unit. Our wide drive aisles permit you to pull into your spot without feeling crowded or restricted.
Suite
Features
If you have always dreamt of having the ultimate garage, now is your opportunity to design and build the garage condo of your dreams. Look to our current owners for inspiration to build your ultimate garage condo. Along with your design, you will receive…





14' Tall Insulated Panel Door
Insulated Steel Main Door
6' Structural Concrete Slab
All Units Mezzanine Ready




Water and sewer connection for bathrooms and work sinks
A fire protection system


200 amp electrical service with interior lighting and electrical package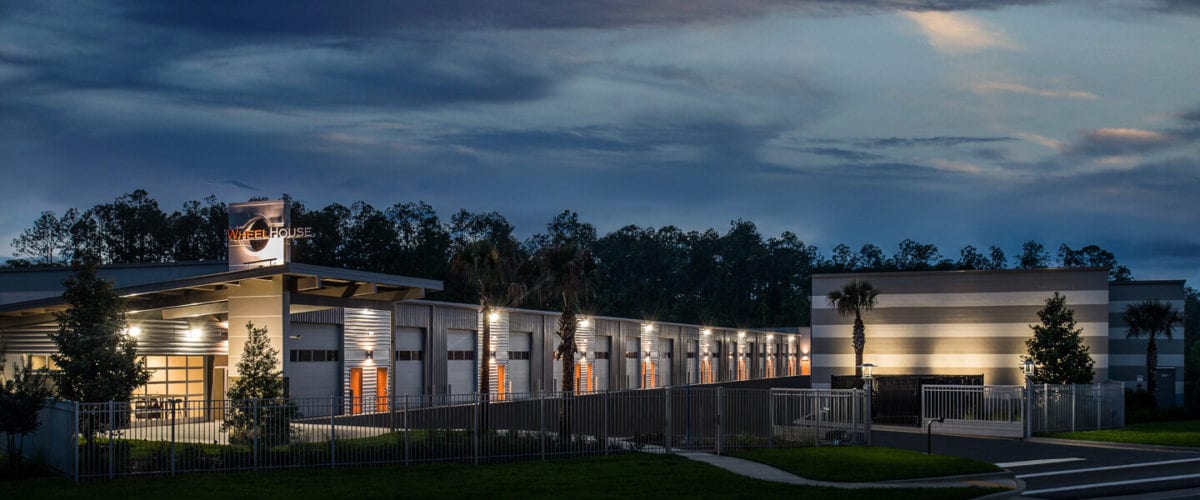 Community Features
Garage condos are assets. You'll enjoy having a dedicated space to store your investments. You can also spend time with like-minded individuals who share your interests at community events.
"I love working on my cars but had run out of room in my home garage. WheelHouse to the rescue."
Andrew M.
"We couldn't be happier with our decision to buy at WheelHouse! Perfect place to keep our RV when not out on the road. Fun events, too!"
Ron & Grace H.